Add all in one spice.  resilience. and functionality for a super outdoor life!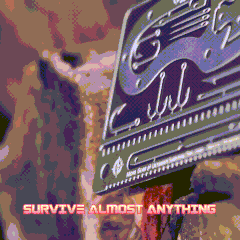 The Ultimate Survival Card is the necessary accessory to support those with a  relish for outdoor and adventurous activities. It is a  product that packs an awesome collection of tools enough to excite the adventurous or survivalist spirit.  Its 22 tools in 1 take it a level higher than the old version tool that offered only 11 in 1 kit.  This is a fabulous option for hikers. fishermen.  hunters.  handymen. or adventurers in the wild. Once you get the experience of using it. you will never dream of going out for your next hike or fishing expedition without this versatile tool. It is also ideal for military use or other operations in outdoor scenarios. 
Cool emergency and camping kit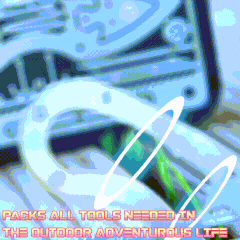 This is a decent tool for the perfect outdoor adventure and survival experience. It comes as a compact multitool card that is small enough to fit in your wallet. This gives quick and ready access as well as decent portability for anyone on the go. It holds a variety of tools fit for a variety of situations. These features make it indispensable and essential for disaster preparedness or as part of an emergency pack. It gives you an all-rounded package as part of your survival kit or gear when you venture out. You will be able to overcome any emergency or hurdle making your experience fun and pleasant.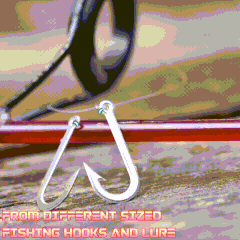 Features
Multiple tools for maximum effectiveness 
This tool features a wide array of accessories in one place. Its multifunctional use will give you 22 different uses all included in one wallet-sized card. It includes fish hooks. snare hooks.  tweezers.  awl. sewing needle. survival saw. spearhead arrowhead all built for maximum survival and preparedness when far from home.  
 Supports a variety of occupations
This tool will be enjoyed by people engaged in a wide choice of areas and activities. This includes fishing. hiking. camping. or hunting. It's the perfect complement to endure and survive the wilderness. 
Its small size makes this handy device so easy to carry around as it can snugly fit in your wallet.  Now you can travel light yet being amply equipped without any deprivation of needed tools.  
With its sturdy construction with stainless steel. this tool offers you admirably long service without undergoing wear.  Its steel construction guarantees that it is corrosion free as well as able to withstand lots of force in the course of usage. 
It's a great way to cheer up your special friends as a gift. Your boyfriend.  brother.  husband. including men and women who appreciate the outdoor adventure scene will love it.
Technical specifications
Applicable gender: neutral
Color classification: D-type fish hook card.  white harpoon type fish hook card.  white necklace-type fish hook card
Item Weight: 1.09 ounces
Package Dimensions:  100*52.5mm
Material: Stainless Steel
PACKAGE INCLUDED: 1 x The Ultimate Survival Card