Multifunction Pet Dog Water Bottle (4 in 1) is essential for every walk!
high-quality multi-functional Water Bottle integrate portable drinking cups. food bottles. poop shovels and bags.
Features:
Portable and easy to use
Made of high-quality food-grade PC and ABS material. stable. durable. non-toxic and safe
In humanization design. you can control the water flowing just by pushing the button. no need to open the lid and pour water.
Available in either 300 ml or 500 ml
Available in various colours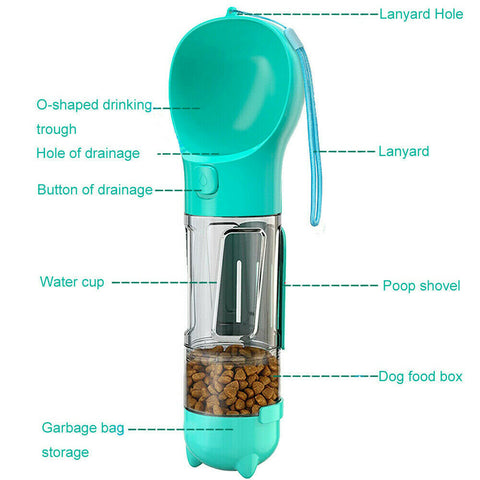 Please note important information regarding the colour(s) of products.
Actual colours may vary. This is due to the fact that every computer monitor. laptop. tablet and phone screen has a different capability to display colours and that everyone sees these colours differently. We try to edit our photos to show all of our products as life-like as possible. but please understand the actual colour may vary slightly from your monitor.